Elite Trampoline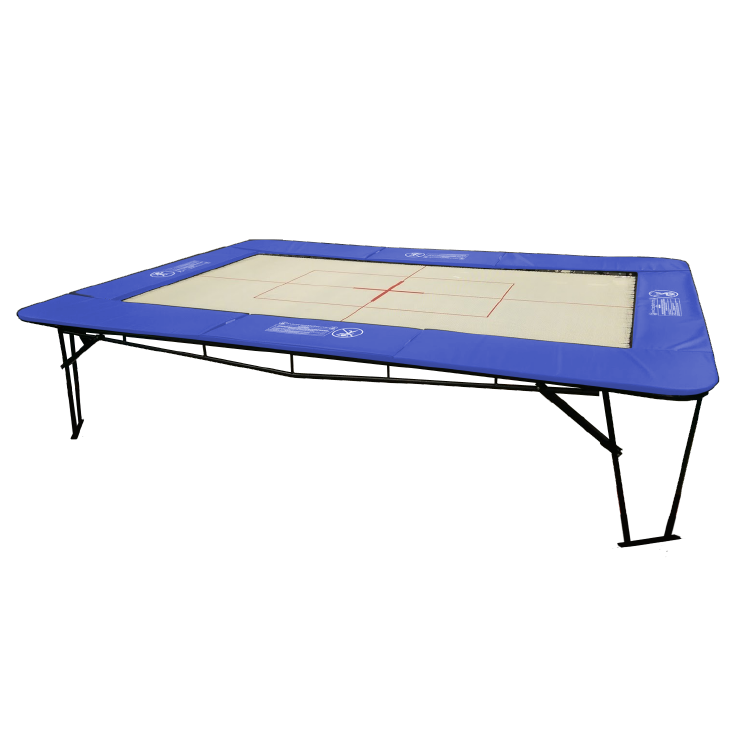 TrampMaster frames are constructed of domestic structural grade steel tubing.

46-1/2" Tall straight rail frame, great for dropping into pits.

Zigzag wire (1/4" round rod) is welded to the frame for easy spring assembly, disassembly, sound frame construction, and greater distribution of wear.

The frames feature a black baked-on powder coat finish.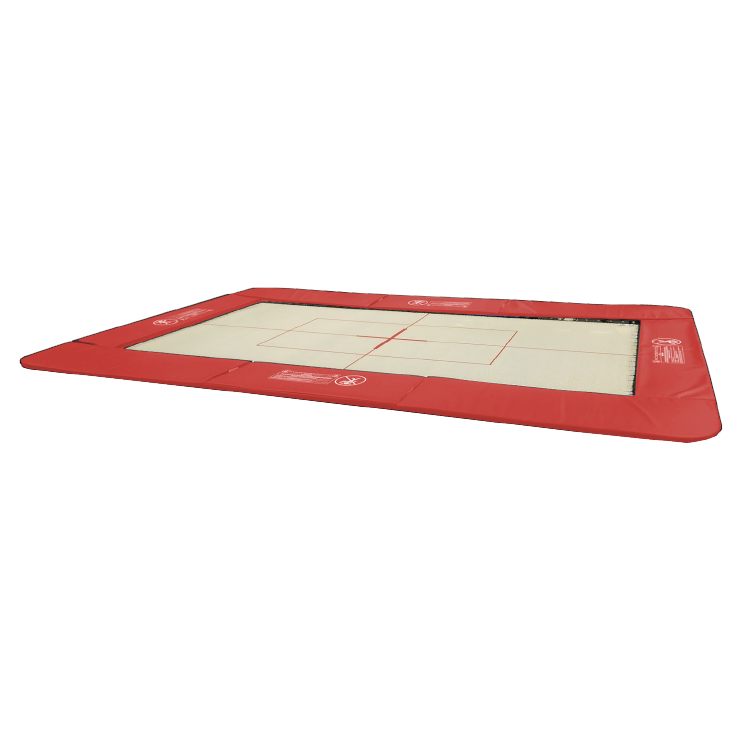 Complete with 1.25" thick cross-link foam pads that cover the corners for added protection.

Two extra springs in each corner support the pads

TrampMaster covers the pads with California prop. 65 compliant 18 oz. vinyl.

Pads are attached to the frame by heavy duty Velcro.
TrampMaster offers several different beds in two sizes (6'x12' and 7'x14'), the Super Mesh, US String, Web beds, Dave Ross string bed, and High Performance (HP)black poly bed.

The elite frame trampoline comes standard with 10" jumbo springs.