Prices are subject to change.
All prices are in U.S. Dollars and must be paid in U.S. Dollars with a check drawn on a U.S. Bank, unless there is prior authorization from United Athletic International. Contact United Athletic International for shipping charges outside the continental United States.
A restocking charge of 20% plus freight will be borne by the customer on merchandise returned for credit. All returned goods must be accompanied by a "Return Goods Authorization" issued by United Athletic International before the item will be accepted by the warehouse.
No returns will be accepted after 60 days.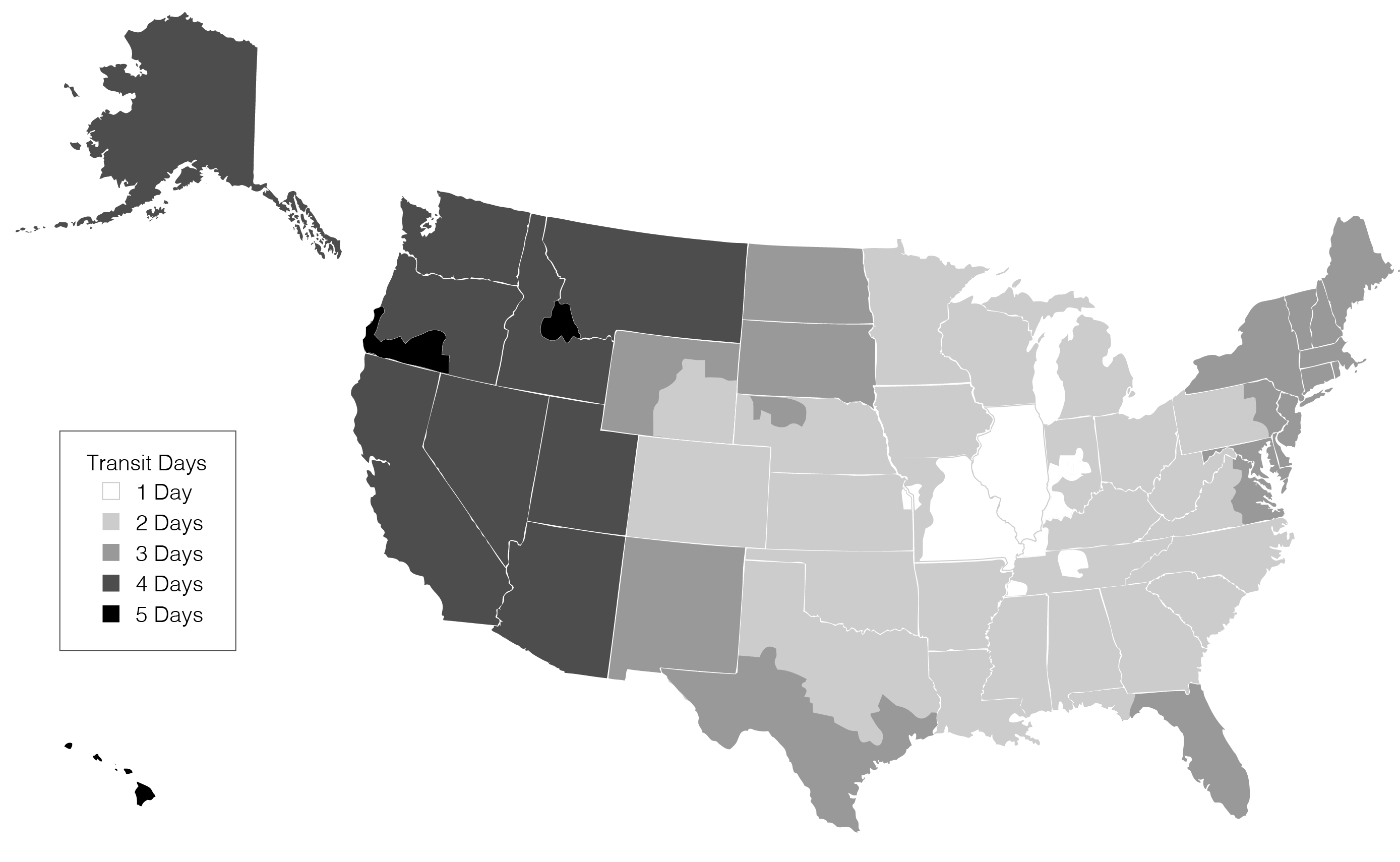 All motor freight items will be sent freight prepaid. This means that the customer will pay the freight at the time all items are paid for. All orders shipped on PO's or items will be prepaid and the freight charges added to the invoice.


Please inspect each shipment on receipt of merchandise against the packing list and delivery receipt for shortages. Inspect each piece for damages. Do not sign for shipments before doing the before stated. Notations for shortages and damage must be made prior to signing the delivery receipt.
IF YOU RECEIVE A SHIPMENT WHICH APPEARS TO BE DAMAGED OR SHORT, AND YOU ARE HAVING A PROBLEM WITH THE DELIVERY PERSON, PLEASE CALL US BEFORE SIGNING THE RECEIPT.
IF, ON UNPACKING YOUR GOODS, YOU FIND DAMAGE WHICH WAS NOT APPARENT PRIOR TO UNPACKING, PLEASE SAVE THE PACKAGING MATERIAL, CALL TRAMPMASTER, AND CALL THE FREIGHT COMPANY AND REQUEST AN INSPECTOR TO COME AND CHECK THE PACKAGE.


United Athletic International guarantees all equipment for a period of one year from date of invoice against faulty manufacturing or defects in material. The seller's sole obligation under this warranty shall be to repair or, at its option, replace at its expense any defective part or parts. Materials claimed defective must be returned to United Athletic International prepaid for examination, if requested.
Damage caused by extreme usage will not be covered as it does not constitute defective material nor faulty workmanship.


Our toll free number makes it easy and inexpensive to order by phone. Phones are normally manned from 9:00am to 5:00pm Central Standard Time. If you know what you need, voice mail can take your order after hours.
Toll Free: 1-800-877-5294
International: 001-636-255-5704
24 Hour Fax Orders: 1-636-225-0757
International Fax: 001-636-225-0757
You can send us an order by mail if that is more convenient. Please be sure to include shipping information. Usually UPS will not deliver to a P.O. Box number, so please include a street address. Please include a phone number so we may reach you with any questions.
Mailing Address:
United Athletic International
401 Marshal Road, Suite C
E-Mail Address:

We Accept Cash, Check, Visa, Mastercard, American Express, Discover, and Valid Institutional Purchase Orders.